About Us FH Team
At Forlorn Hope Wines, we love the longshots. We love the outsiders, the lost causes, the people/projects/ideas abandoned as not having a chance in the world.
We love the little guy because we're all about tenacity, we relish a challenge, and – we admit it – we love us a good tussle. Taken from the Dutch 'verloren hoop', meaning 'lost troop', Forlorn Hope was the name given to the band of soldiers who volunteered to lead the charge directly into enemy defenses. The chance of success for the Forlorn Hope was always slim, but the glory and rewards granted to survivors ensured no shortage of applicants. These bottles are our headlong rush into the breach. Rare creatures from the limestone slopes of Rorick Heritage Vineyard, these wines are our brave advance party, our pride and joy – our Forlorn Hope.
Matthew Rorick Vigneron
Matthew Rorick has been the winemaker behind the Forlorn Hope wines since the inception of the label in 2005, and tends 75 acres of organically farmed grapevines at Rorick Heritage Vineyard. In previous incarnations he has repaired submarine telescopes for the United States Navy, ridden skateboards for a living, and built electric guitars. His love of wine was fostered in him by his grandfather David Rorick Jr., who was a consummate dining partner and storyteller. His current efforts at RHV, including producing organically farmed estate wines and reconnecting with California's pre-Prohibition viticultural traditions, are largely inspired by conversations at his grandfather's table.
Danielle Shehab Director of Ops
Sheebs bought a one-way ticket from Maine to California for harvest in 2016 and never left. Once thought to be a restaurant lifer, she fell in love with the production of winemaking within hours of being in the cellar. In addition to helping make the FH wines she also runs the wholesale, direct sales, social, tasting room, marketing and website. She enjoys traveling the globe, very fast hikes, social justice and drinking gin + tonics. She also makes wine under her own label - Shehab Wine.
Demetrio Nava Vineyard Manager
The heart and soul of Rorick Heritage Vineyard is our incredible vineyard manager, D. He's been working this land for 15+ years; grafting, mowing, running picking crews and frost protection day in and day out. We would literally be lost without him. He and his beautiful family Rosa, Natalie and Gabriel live just down the road and can be found having picnics in the vineyard or driving around on four wheelers after school.
Thomas J. Nolan
Tommy came to us from Minneapolis and worked his first harvest at RHV in 2017, returning in 2018 for another round of pain and suffering - just kidding, we had some laughs. He loves Crocs, margaritas, old cell phones and random tattoos. In addition to being a great help and a whole lot of fun in the winery, he also designs a lot of our labels (see Zinny Man, Nonna, RHV Cabernet, and more). He has made wine under his own label, Dance Party Wine Co.
Rueben Lange
Rueben, also from Minneapolis (I swear we don't have a MPLS fetish), helped us make wines in 2018 and 2020. He is a legend of all things in the oenological and culinary world. His interests include trying to fatten us up during harvest, fermenting anything that sits still long enough, smooth dance moves and drinking Bailey's out of a shoe. He has made wine under his own label, A Mi Ti.
Emma K Morris Photographer
We had to give a shout out to the incredibly talented Emma K. Morris who has been an integral part in capturing the spirit of Forlorn Hope Wines. Emma and Danielle started their "visual tasting note" bottle shots years ago which has evolved into an exploration of the visual representations of a wine and its vibe.

Emma is a food + lifestyle photographer, creative director and stylist based in Northern California. She has created most of the images seen here on the website. We love you, Emma!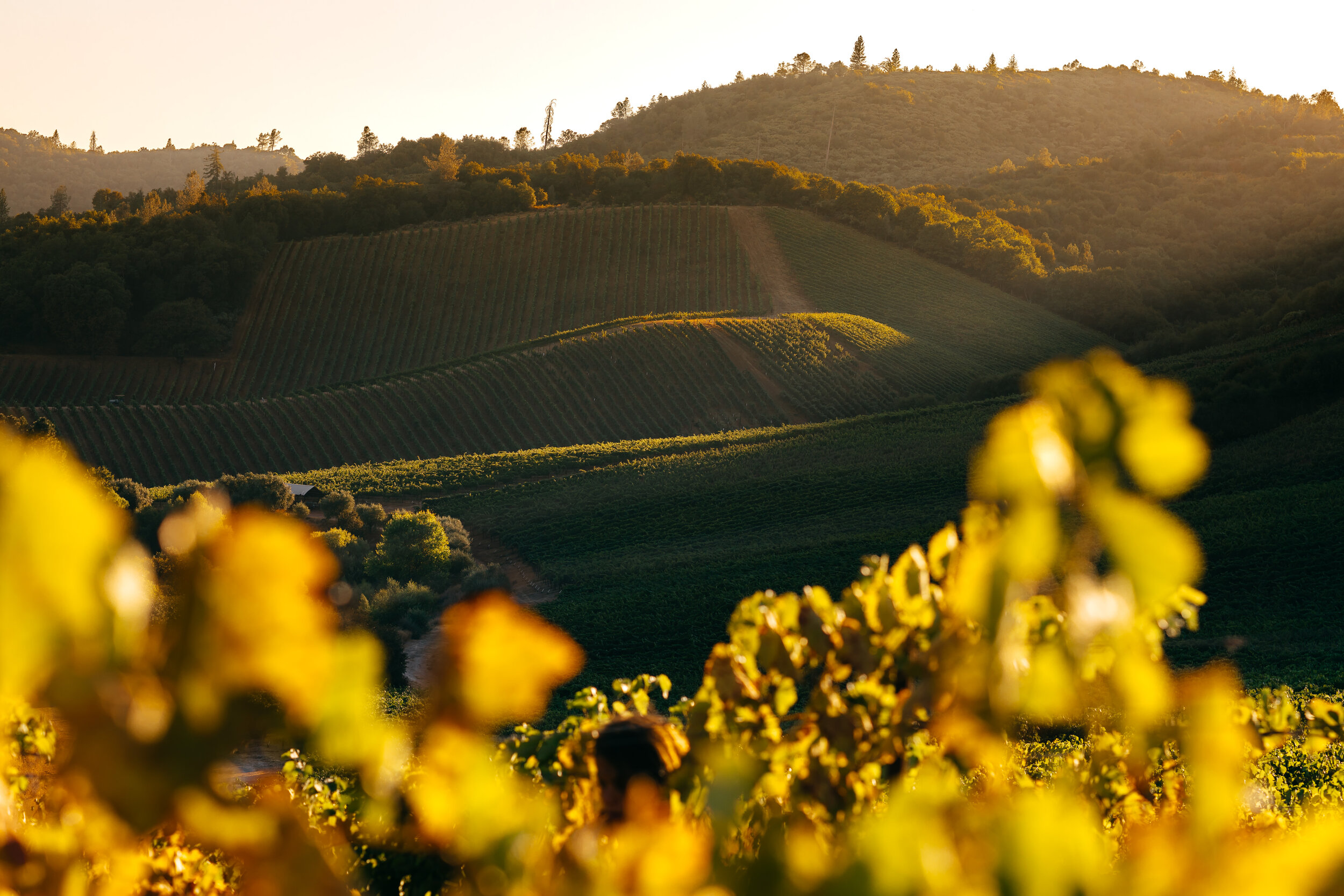 Rorick Heritage Vineyard
Forlorn Hope's estate wines are grown on Rorick Heritage Vineyard. Located in Calaveras County, just outside of the town of Murphys in the Sierra Foothills, the site was first ranched by the Shaw family in 1844. The property was purchased by Barden Stevenot in the 1960s; he became the godfather of the modern Calaveras County winegrowers when he planted own-rooted Wente Chardonnay from 1974-76. We are grateful that several acres of these original heritage plantings still remain - they are a direct link to the first person who recognized the potential of this site's soil and climate for winegrape cultivation. Barden eventually expanded the vineyard to its current 75 acres in 2000; Matthew Rorick purchased the property in 2013 and converted the farming to organic practices. At an elevation of 2000′, it is situated on limestone soils beneath a top layer of schist. The alpine growing season combined with limestone soils leave an indelible mark on the wines grown at RHV: beautiful aromatics, textural presence, and bright natural acidity are all hallmarks of the site.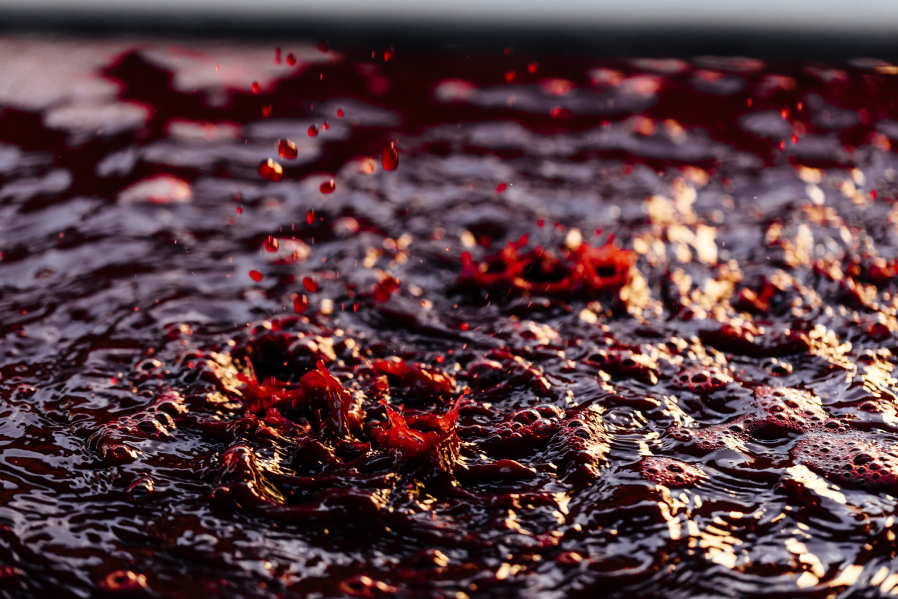 Winemaking
The Forlorn Hope estate wines are honest and pure representations of site and variety. We believe deeply in the magic of organic viticulture and the beauty of Calaveras Limestone. Producing wines that embody the uniqueness of our estate requires that we don't alter what the vineyard bears, and to this end, we do not adjust the chemistry of the grapes with additives, commercial yeast, or bacteria. All of our wines are spontaneously fermented by native yeast that exist naturally on the grapes. In this way, whether the wine in question is complex and nuanced or bright, cheerful, and easy-drinking, it will be a true and unadulterated expression of the Rorick Heritage Vineyard.
We do not use new oak barrels in the winery for the same reason we do not manipulate the grapes or must– we would rather showcase what the vineyard gave us: a reflection of the soil, sun, and our time spent farming.
Regarding sulfur: we use SO2 on most of our wines, typically adding the minimum effective amount either post-ferment or pre-bottling, depending on the tendency of the particular wine for becoming microbially troublesome. We do produce wines with no sulfur added, but we place individual wine health over dogma and so do not needlessly sulfur all of our wines nor eschew sulfur entirely, but use it sparingly as needed.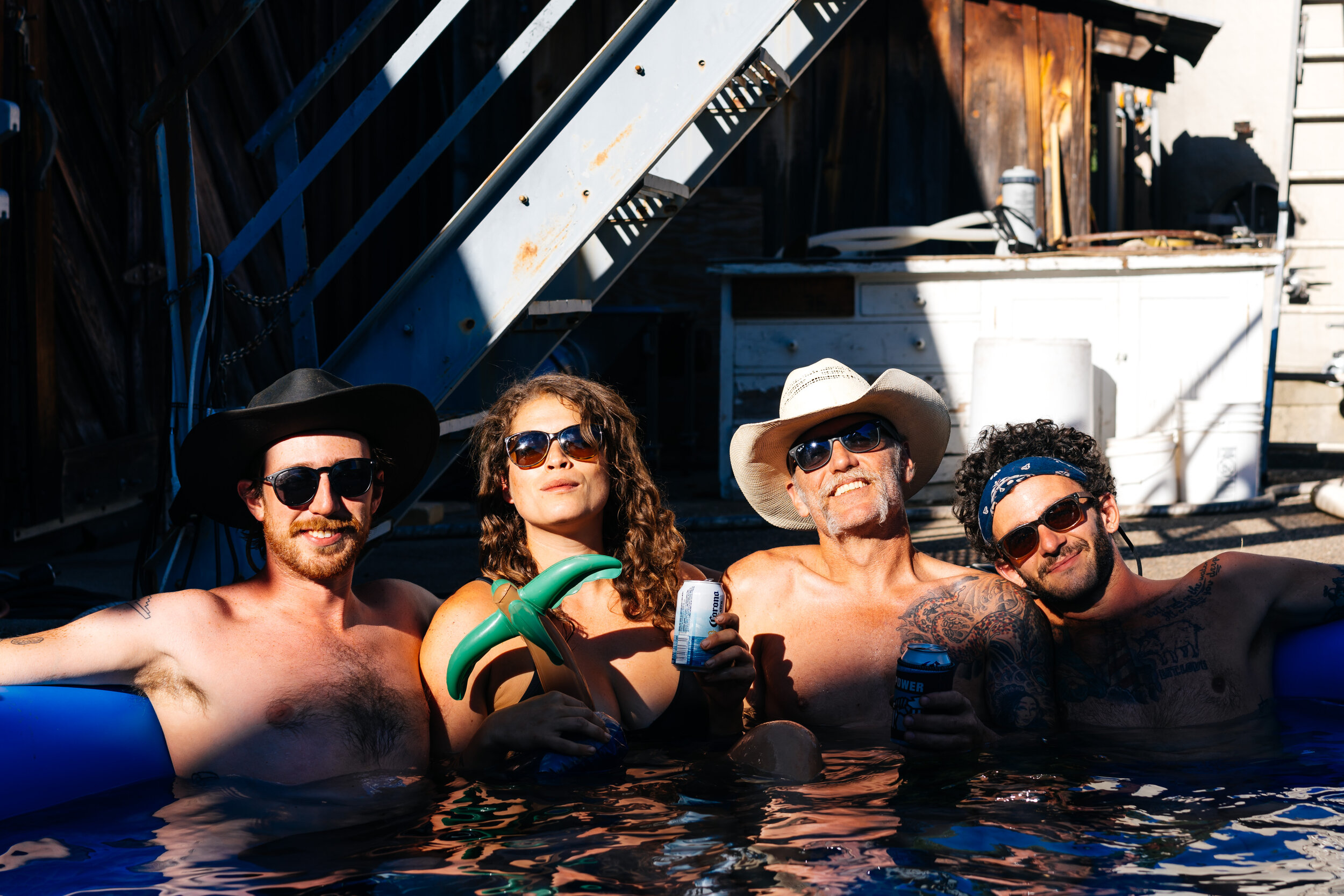 Our Friends
Farming 75 acres of vine means that we grow far more fruit than we can make into wine on our own. Lucky for us, we have some incredible mates who make beautiful wines from grapes grown in our vineyard.
Visit Us
Our tasting room in Downtown Napa is now open Thursdays through Mondays 1pm-7pm. No appointments necessary. Flights, glasses, bottles. You may pick up your online order here or schedule a time to pick up.
Visit outlandwines.com